A team of scientists from Israel that developed an innovative water-splitting technology has been named the winner of the Royal Society of Chemistry's Materials Chemistry Division Horizon Prize, celebrating the most exciting chemical science taking place today.
Based at the Technion at the Israel Institute of Technology, the E-TAC Water Splitting team won the prize for the development of "membraneless" water splitting technology for the low-cost production of green hydrogen at scale, which could drastically help the ambition of a zero-emission economy. Green hydrogen is hydrogen produced by splitting water into hydrogen and oxygen using renewable electricity.
They join a prestigious list of past winners in the RSC's prize portfolio, of which 50 individuals have gone on to win Nobel Prizes for their work, including 2016 Nobel laureates Jean-Pierre Sauvage, Fraser Stoddart, and Ben Feringa.
The team also receives a trophy, individual certificates, and a professionally produced multimedia pack showcasing the prize-winning work and its importance.
After receiving the prize, Gideon Grader of the E-TAC team said: "When we heard about receiving the Royal Society of Chemistry Horizon Prize we first had a feeling of disbelief, and then the great joy of this achievement. However, at the same time, we had a sense of humbleness, knowing that the road to turn our idea into a scaled-up industrial process is going to be long and challenging. So, while we are so happy to have won this prize, we feel the weight of responsibility to support and carry this development to the finish line."
By being able to produce green hydrogen at scale, this technology could drive forward plans to become a zero-emissions economy much quicker than is currently anticipated.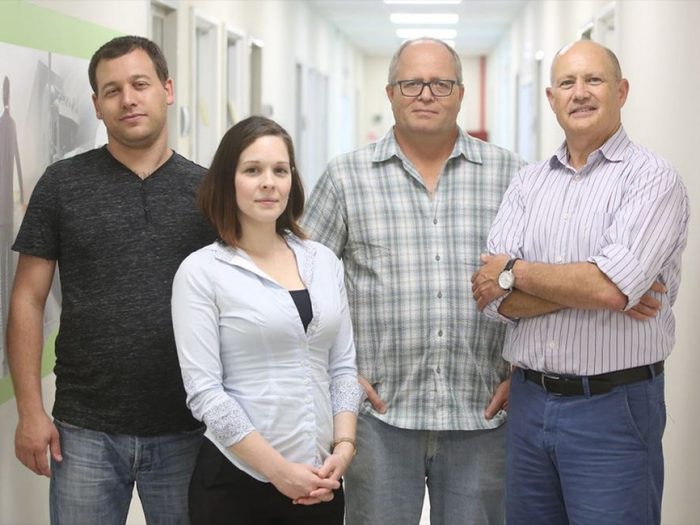 Dr. Helen Pain, Chief Executive of the Royal Society of Chemistry, said:
"Some of the most incredible work in chemical science is carried out by teams and collaborations who use their diversity of thought, experience, and skills to deliver astonishing results. These synergies are often at the very forefront of expanding our understanding of the world around us, and why our judges have such a difficult job selecting winners for our Horizon Prizes.
"Although we are in the midst of negotiating a particularly turbulent and challenging era, it is important to celebrate successes and advances in understanding as genuine opportunities to improve our lives. The work of the E-TAC Water Splitting team is a fantastic example of why we celebrate great science, and we're very proud to recognize their contribution today."
The Royal Society of Chemistry's prizes has recognized excellence in the chemical sciences for more than 150 years. In 2019, the organization announced the biggest overhaul of this portfolio in its history, designed to better reflect modern scientific work and culture.
The Horizon Prizes celebrate the most exciting, contemporary chemical science at the cutting edge of research and innovation. These prizes are for teams or collaborations who are opening up new directions and possibilities in their field, through groundbreaking scientific developments.
For more information about the RSC's prizes portfolio, visit rsc.li/prizes.