Materials Science and Engineering is one of GTIIT's three undergraduate programs available. Further programs are planned to be introduced soon. The MSE program focuses on teaching and research led by faculty members and research scientists recruited from top institutes all over the world. It trains its students to be leaders in the R&D of materials and applications for high-tech industries.
The program follows the exact requirements of the MSE program of the Technion in Israel and upon graduation, its students are awarded an academic degree by the Technion and GTIIT. The Technion's MSE department supports the teachers of GTIIT by supplying teaching materials used at the Technion, helps with some adjunct teachers, teaching assistants, and lab instructors, advises in the design of teaching labs and will host the undergraduate students for one semester in Haifa.
The MSE department at GTIIT features advanced labs furnished with top-of-the-line equipment, providing a wide spectrum of opportunity for collaboration with the Technion in research projects. GTIIT MSE graduate students enroll in the Technion under two advisors – one in GTIIT and one at the Haifa campus. Their program will include 1-2 semesters of residence in Haifa.
The first cohort of students of Materials Science and Engineering started at GTIIT in August 2017. Currently, there are close to 400 students enrolled.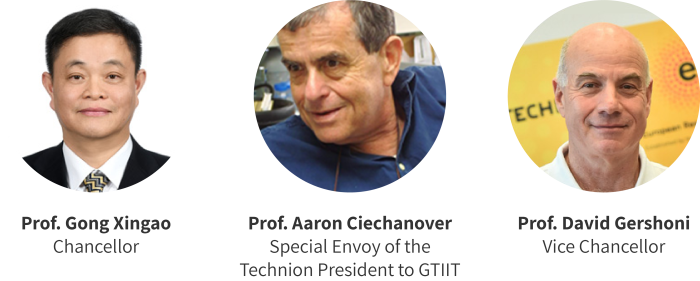 Contact: Dana Ador
phone: 077-887-1585
Email: gtiit.mse@technion.ac.il