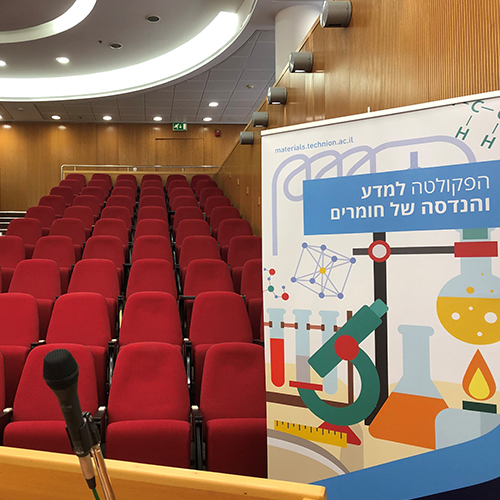 Prof. Andrew G. Webb
03.11.2022
David Wang Auditorium, 3rd floor Dalia Meidan Bldg.
14:30
Prof. Andrew G. Webb
Prof. Andrew G. Webb is a Professor of Radiology and the Director of the Gorter MRI Center for High Field MRI at Leiden University Medical Center (LUMC). He is one of the world's leaders in the field of MRI. In addition to over 300 peer-reviewed publications which gained more than 25,000 citations, he has authored four academic textbooks on medical imaging and biomedical instrumentation. He is an Associate Editor for Magnetic Resonance in Medicine and on the editorial board of several other MR journals. Among his associations are the Max Planck Institute for Cybernetics in Tuebingen and the National High Magnetic Field Laboratory in Tallahassee, where he is a member/past member of the Scientific Advisory Board. Furthermore, he is a past president of the European Society of Magnetic Resonance in Medicine and Biology (2020) and co-formed the Committee for Advancement of MRI Education and Research in Africa.
In 2010 he founded the Nadine Barrie Smith trust which has provided financial support for over 100 female undergraduate and graduate students in science and engineering.
Prof. Webb's research concentrates on the translation of new engineering concepts into the clinic. His main research areas are RF design for high-field MRI, as well as sustainable open-source low-field MRI for developing countries.
He is visiting the Technion under the Hershel and Hilda Rich Visiting Professorship in Applied Research.
The number of places is limited.
Please register in advance:
CLICK HERE TO REGISTER >>
For more details: mricenter@technion.ac.il