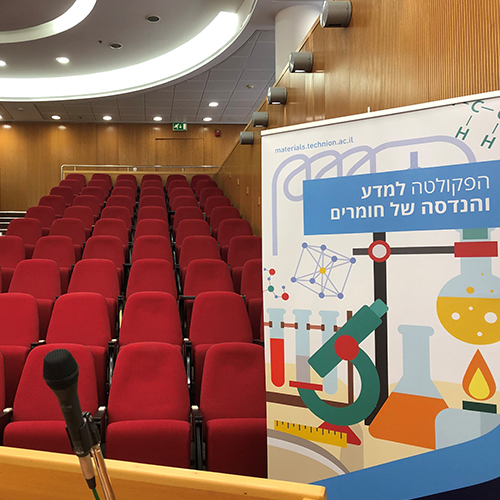 Mr. Matanel Zered M.Sc candidate
19.6.22
David Wang Auditorium, 3rd floor Dalia Meidan Bldg.
14:30
Transparent conductive oxides (TCOs) have attracted attention in various fields due to their distinctive combination of optical and electrical properties. Among them, indium oxide based TCOs are the most abundant. Plasma-enhanced atomic layer deposition (PE-ALD) is a technique that is implemented as a scalable technology in the industry and is used for the fabrication of uniform and conformal thin films at relatively low temperatures. In this work, the deposition of indium oxide and doped-indium oxide films has been successfully implemented using a PE-ALD super-cycling method which was also demonstrated as an effective tool for controlling the film composition. Three different dopants have been introduced into the system – Sn, Ti and Mo. The effects of dopant type, dopant/Indium cycle-ratio and thermal annealing on the structural, electrical and optical properties were investigated. The three dopants offer a trade-off mainly between electrical resistance and NIR transparency. Sn-doped films offer the lowest sheet resistance and Mo-doped films offer the highest NIR transparency.
BIO
An external M.Sc. candidate, graduated from the Technion with B.Sc. in Materials Science & Chemistry, served in the IDF as an academic reserve officer ("Atuda Akademit").
Supervisor: Prof. Moshe Eizenberg & Prof. Gitti Frey